Vitiligo and Diet
World Vitiligo Day
25th June 2020 Live Webinar by Shweta Association & Glenmark.
TOPIC: Vitiligo - Raising awareness, Encouraging life!
Doctor Patient panel discussion:
Panelist: Dr Sunil Tolat, Dr Maya Tulpule and Dr Mukta Tulpule
Participants: Deepti Kulkarni , Jayashree Kulkarni , Mandar Oak, Prakash Dumbre
Time: 7pm onwards
Zoom link: https://zoom.us/j/97710009201 Meeting ID: 977 1000 9201
Password: 568513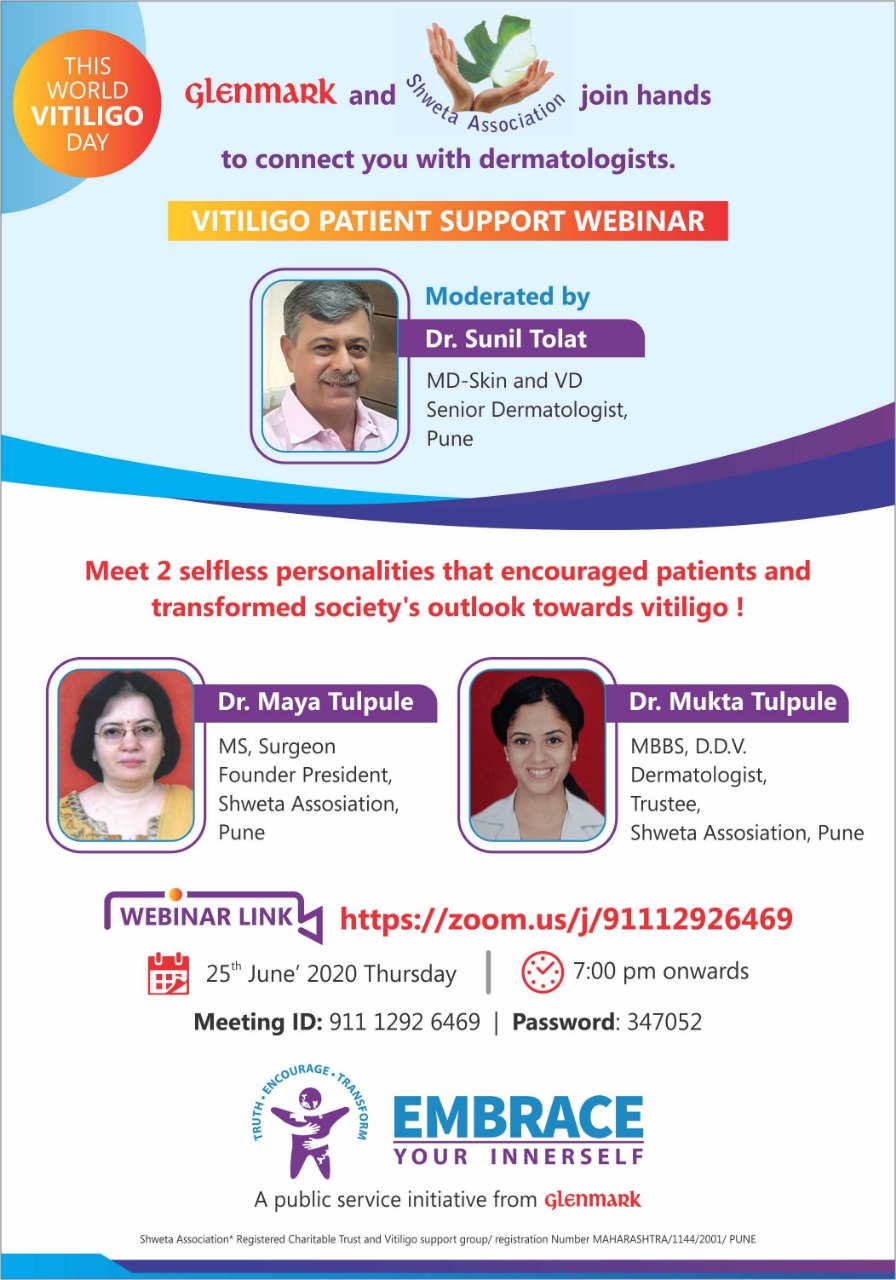 Dr. Maya Tulpule received V Women Award 2020, by Aspire Entertainments in Medicine category, on the ocasion of International Womens Day, at the hands of Joint C. P. Mr. Ravindra Shisave.