मुलाखत - 'कोड - समज, गैरसमज'
सौजन्य - दूरदर्शन. सखी - सह्याद्री वाहिनी.
---
Recent Events
Glimpses of Vitiligo Awareness LSOM Run 28th Jan. 2018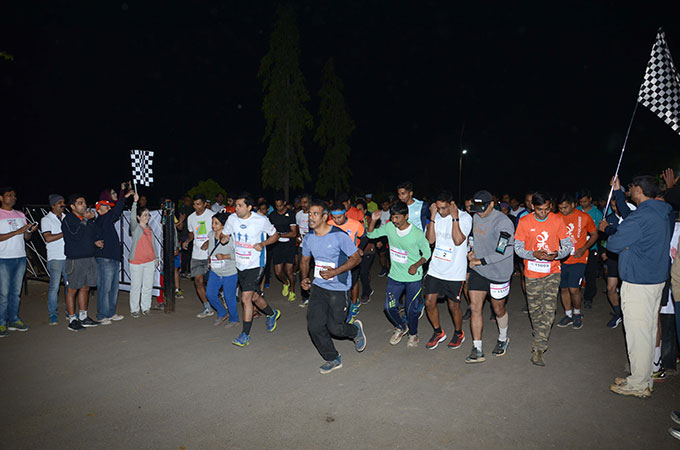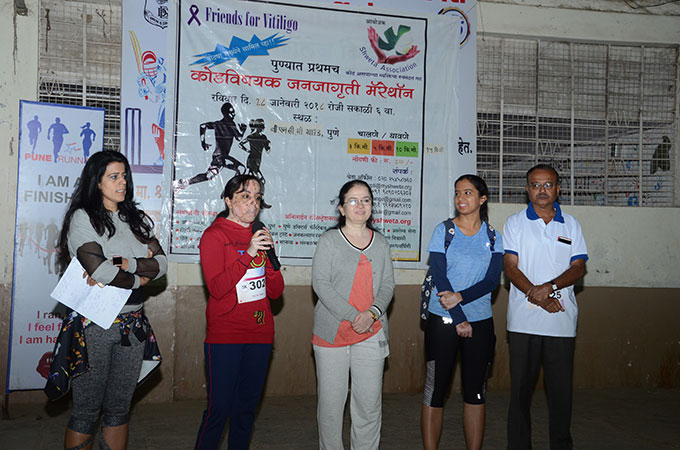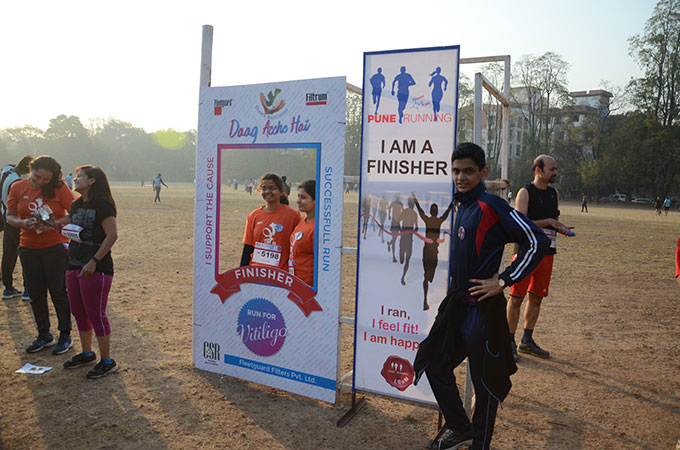 Articles
Woman With Vitiligo Denied Massage Therapy, Pune Spa Apologises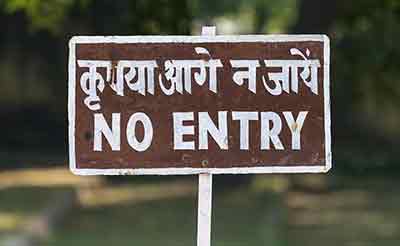 21-yr-old applies makeup for years - but one day, she decides not to hide her true self anymore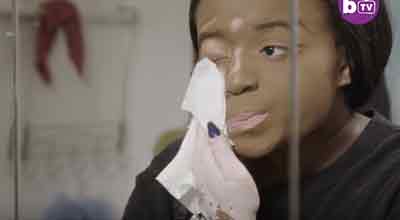 Click on the thumbnails to read article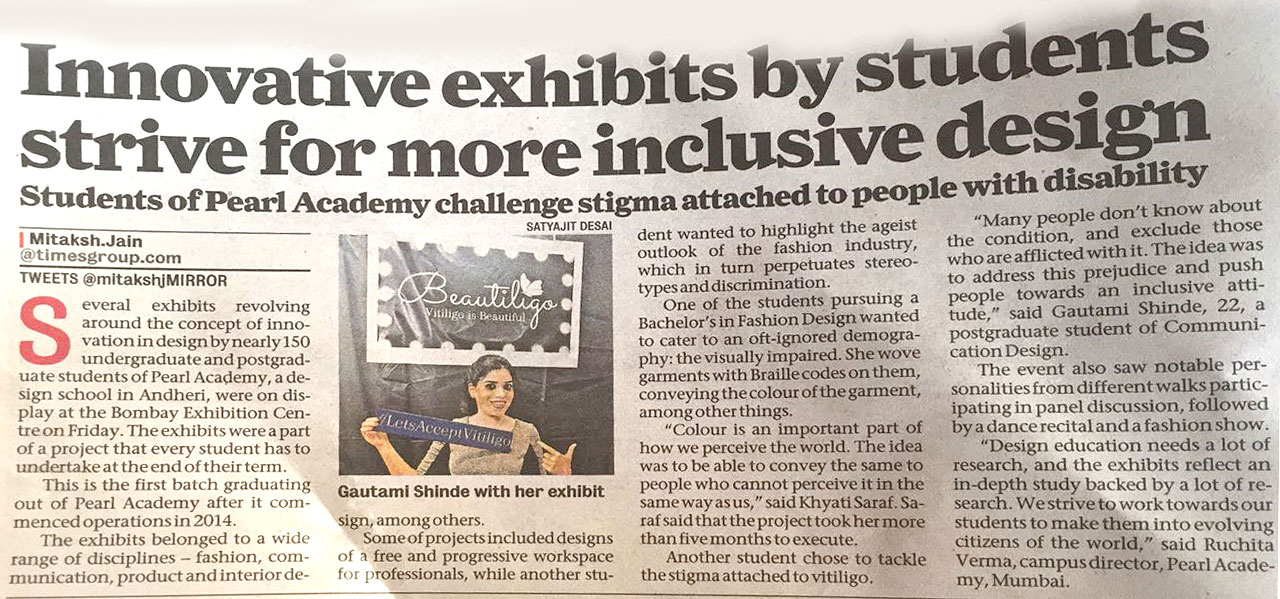 ---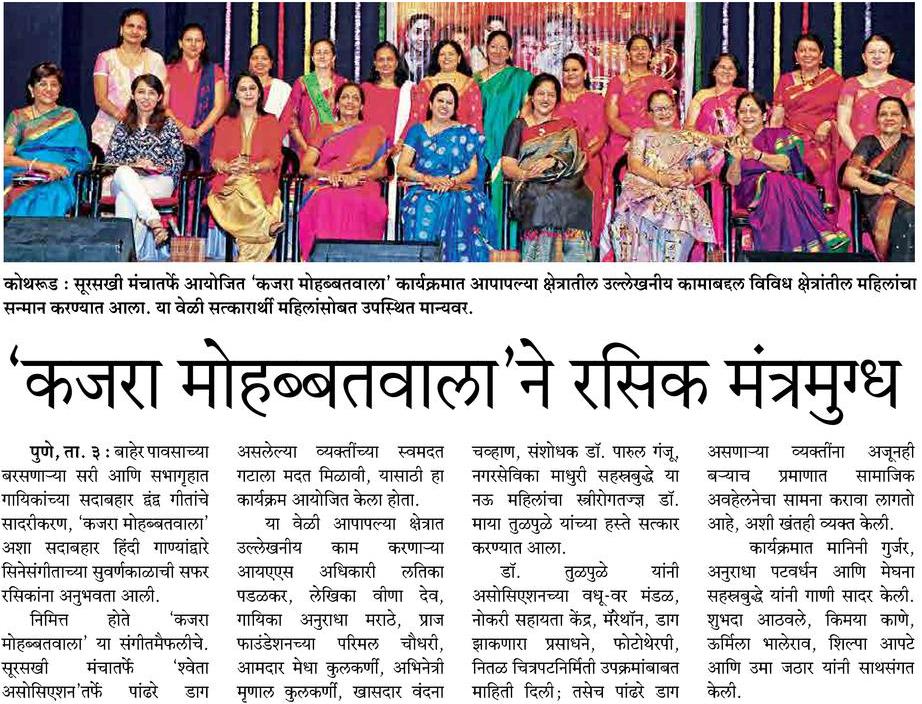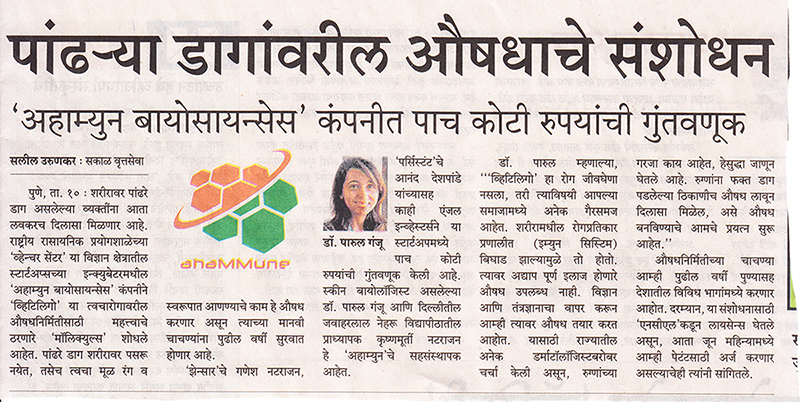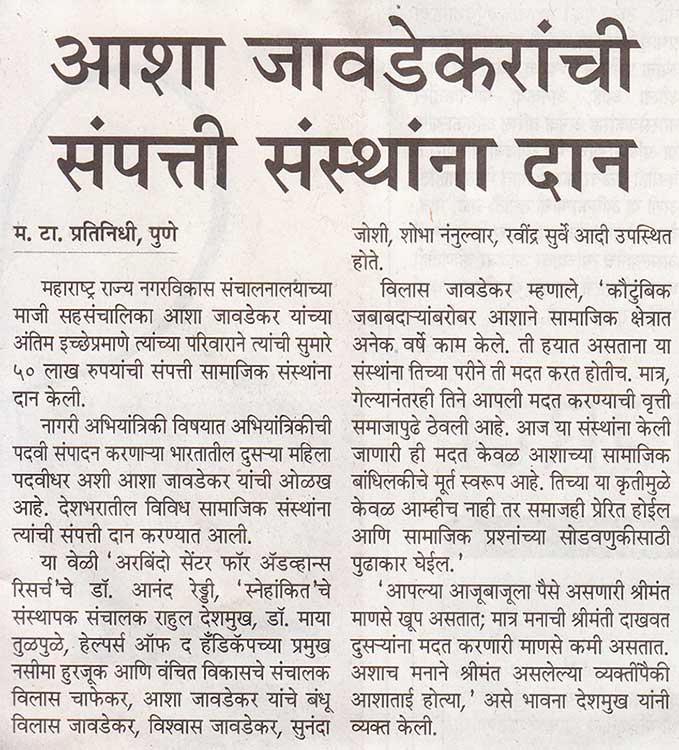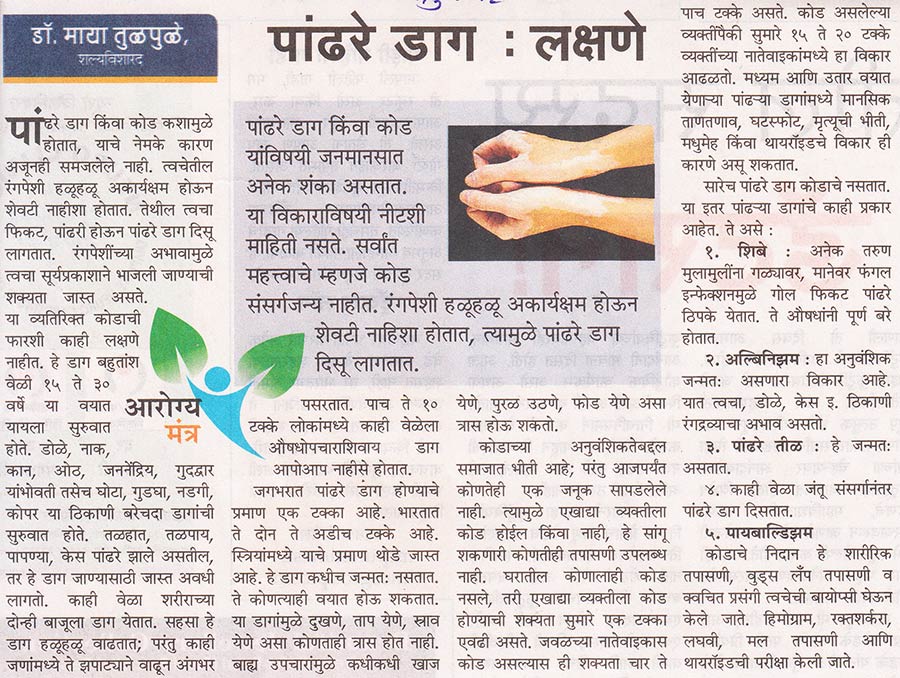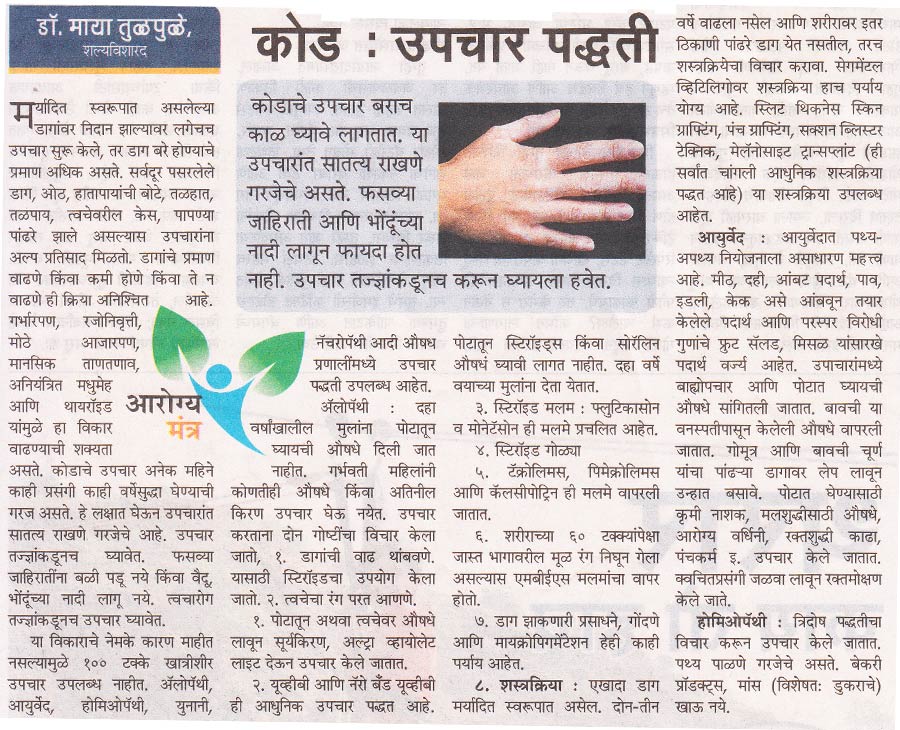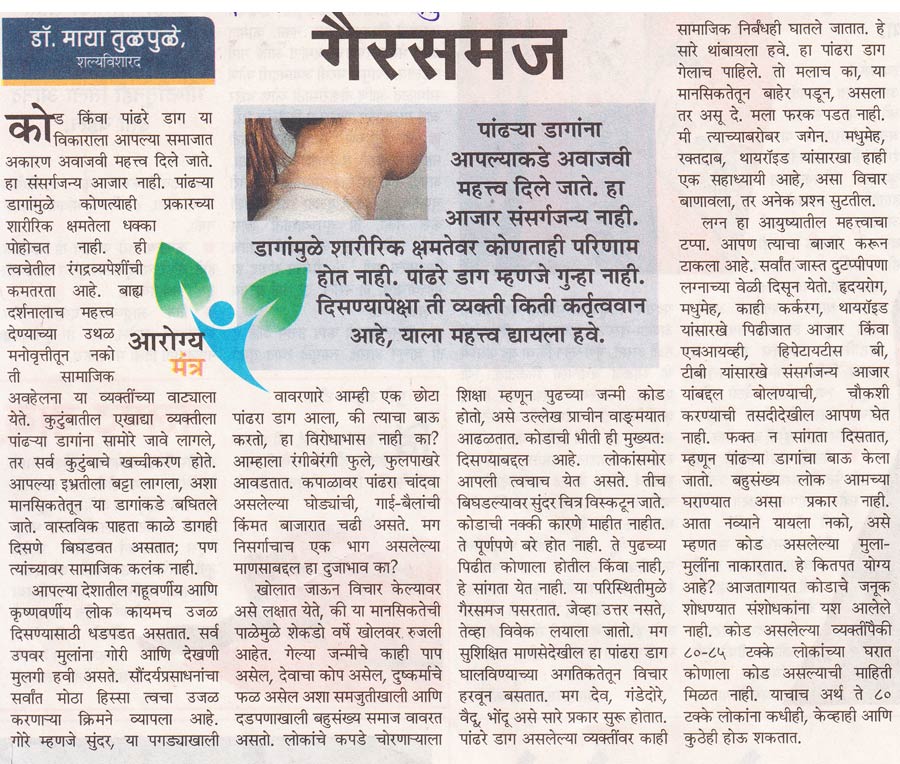 Past Events
Media coverage of 'Run for Vitiligo' 2017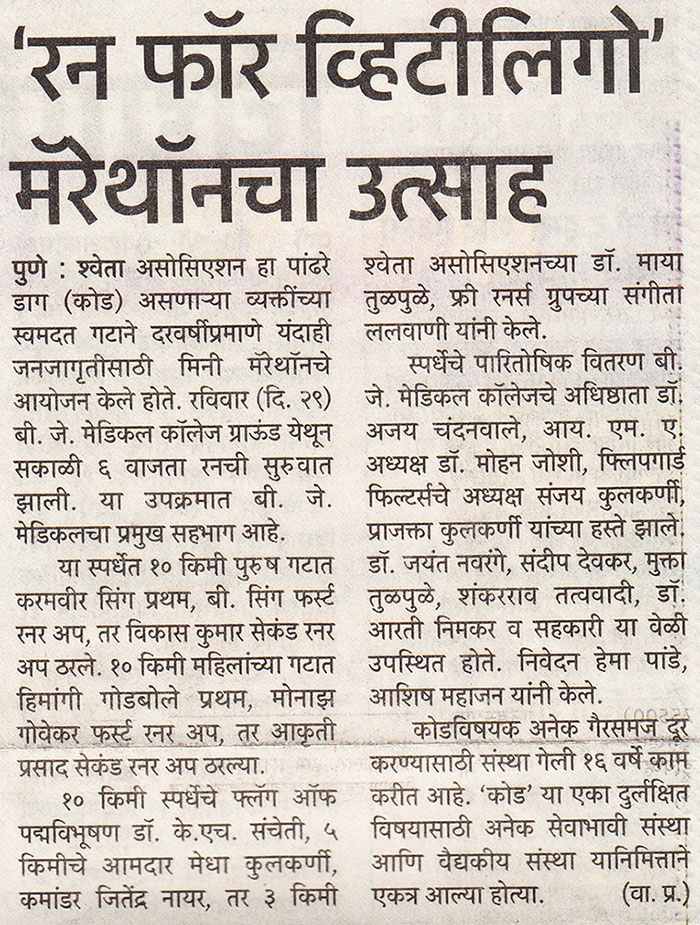 Media coverage of 1st Ever Run for Vitiligo
Click on the thumbnails below to read article
---
Dr. Maya Tulpule was felicitated on the occasion of Women's day 2017 at the hands of Comissioner of Police, Pune - Ms. Rashmi Shukla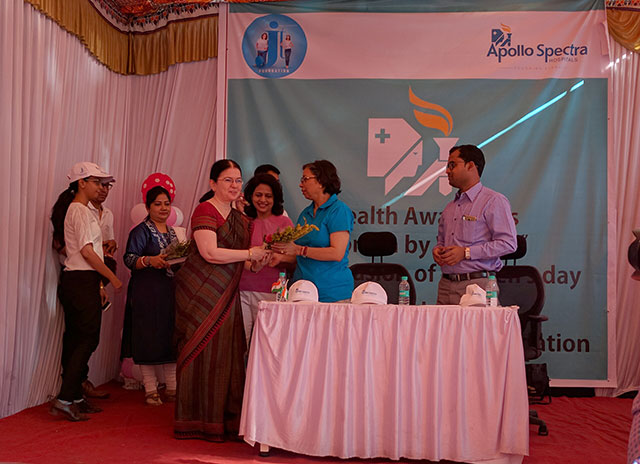 ---
Z-24 तास च्या 'ज़िंदगी मिलेगी दोबारा' या कार्यक्रमामध्ये डॉ माया तुळपुळे यांच्या सहभागाबद्दल आभाराचे पत्र.