31st Jan 2021 LSOM: Run for Vitiligo - Gallery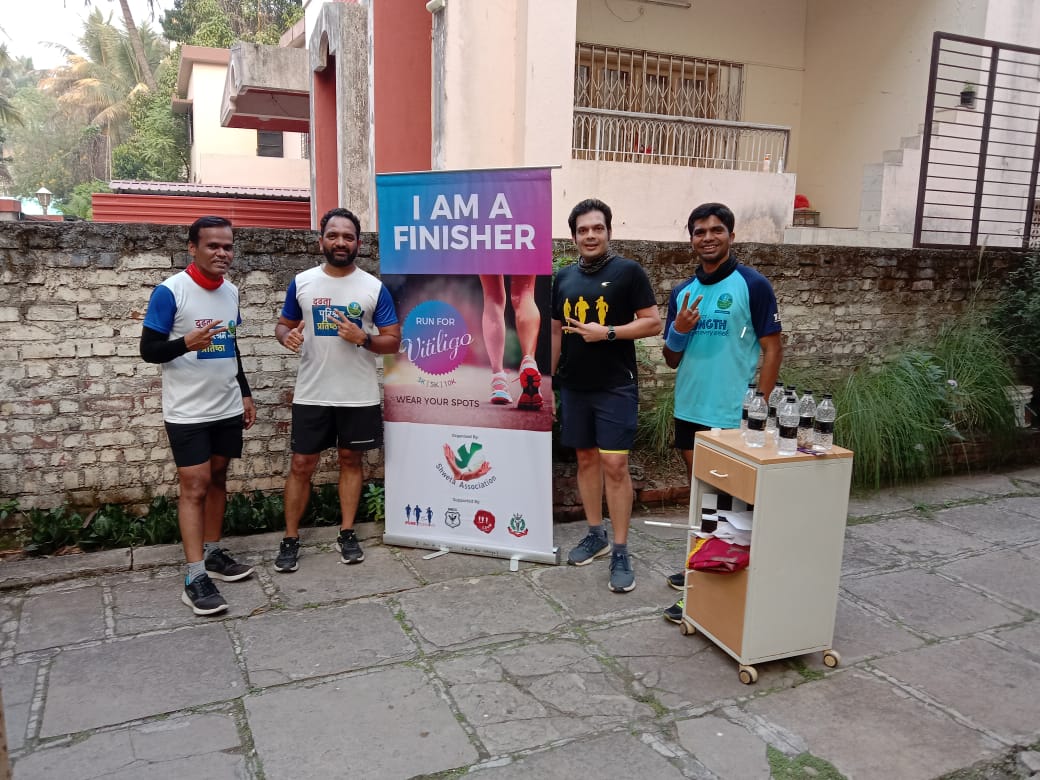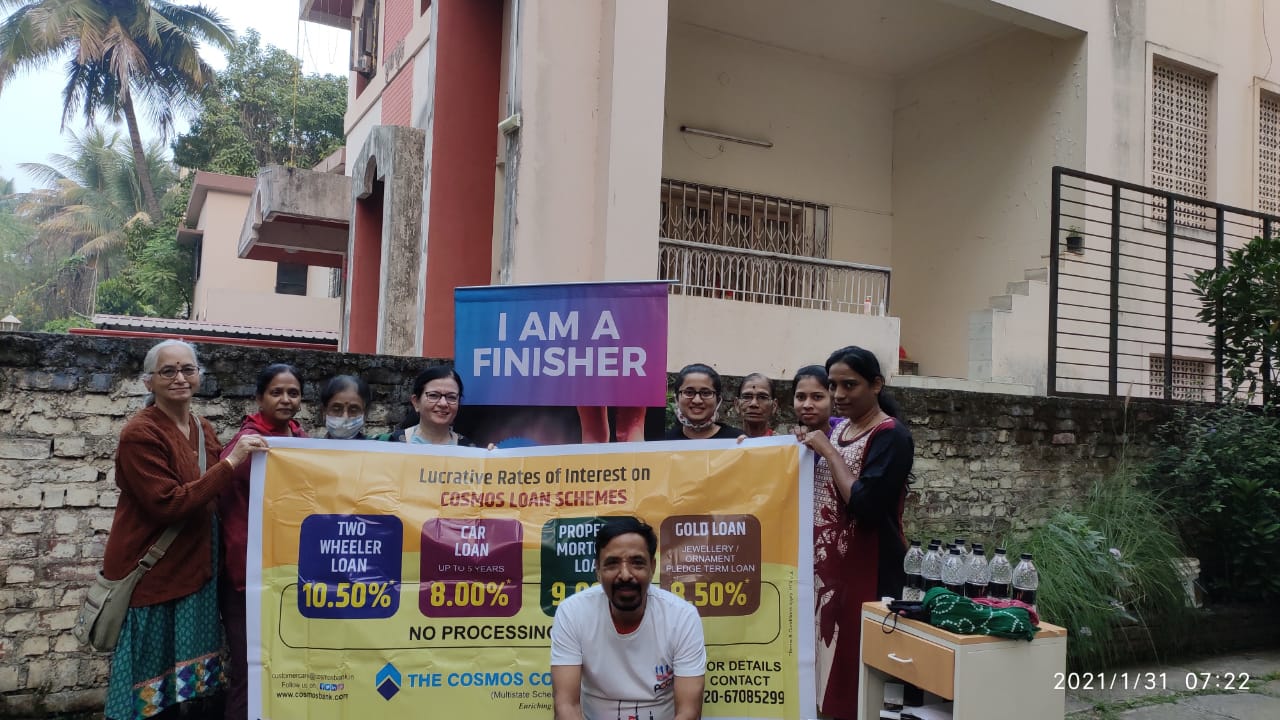 ---
VIPOC 2020
VIPOC 2020, an International conference of Vitiligo Patient Organizations was conducted virtually on 4th December 2020. 25 Organizations from all over the world participated. VIPOC President Mr Jean-Marie Meurant welcomed all. Patient organization representatives spoke on the work being done by their organizations in their countries. Indian perspective was presented by VIPOC Vice President Dr Maya Tulpule, German and Netherlands by Mr Gorge, French by Ms Nicolle Maquignon, Tunision by Maryam and Africa by Gaonethong.
Next Topic 'Why to advocate for Vitiligo'? , Role of Patient Organizations and VIPOC was elaborated in detail with PPT by Dr Maya Tulpule. A roundtable session was held on "Why and how to deal with scientists and researchers and Vitiligo patients" was a great success. President Mr Jean-Marie summed up with 'New Agenda for 2021'. VIPOC Treasurer Mr George thanked everyone and wished good health.
---
---
---
Vitiligo and Diet
World Vitiligo Day
25th June 2020 Live Webinar by Shweta Association & Glenmark.
TOPIC: Vitiligo - Raising awareness, Encouraging life!
Doctor Patient panel discussion:
Panelist: Dr Sunil Tolat, Dr Maya Tulpule and Dr Mukta Tulpule
Participants: Deepti Kulkarni , Jayashree Kulkarni , Mandar Oak, Prakash Dumbre
Time: 7pm onwards
Zoom link: https://zoom.us/j/97710009201 Meeting ID: 977 1000 9201
Password: 568513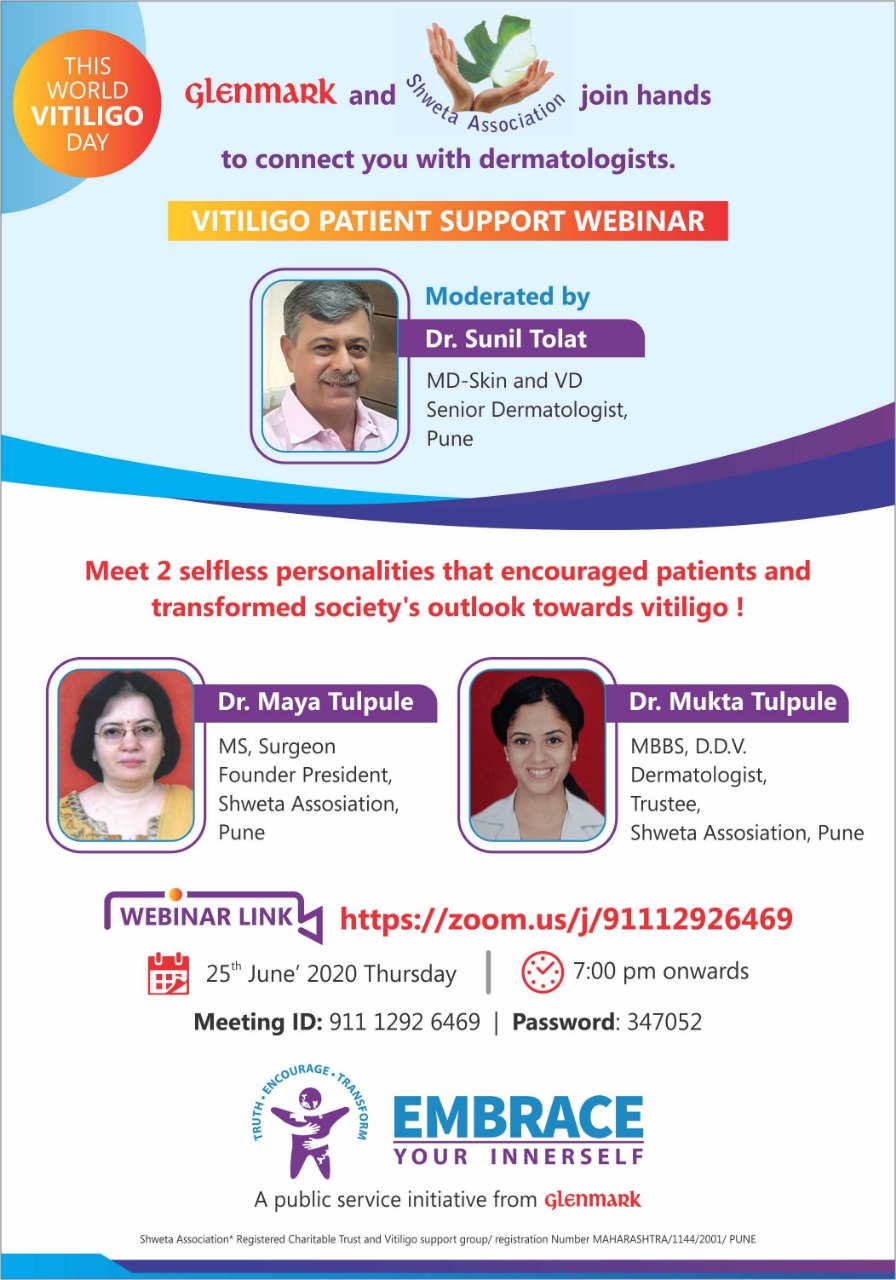 ---
Dr. Maya Tulpule received V Women Award 2020, by Aspire Entertainments in Medicine category, on the ocasion of International Womens Day, at the hands of Joint C. P. Mr. Ravindra Shisave.